Competitions Page

Danilo have the full range of Cliff calendars available to purchase at their online shop here.
They have kindly given me some of the 2018 merchandise to give away as a prize here.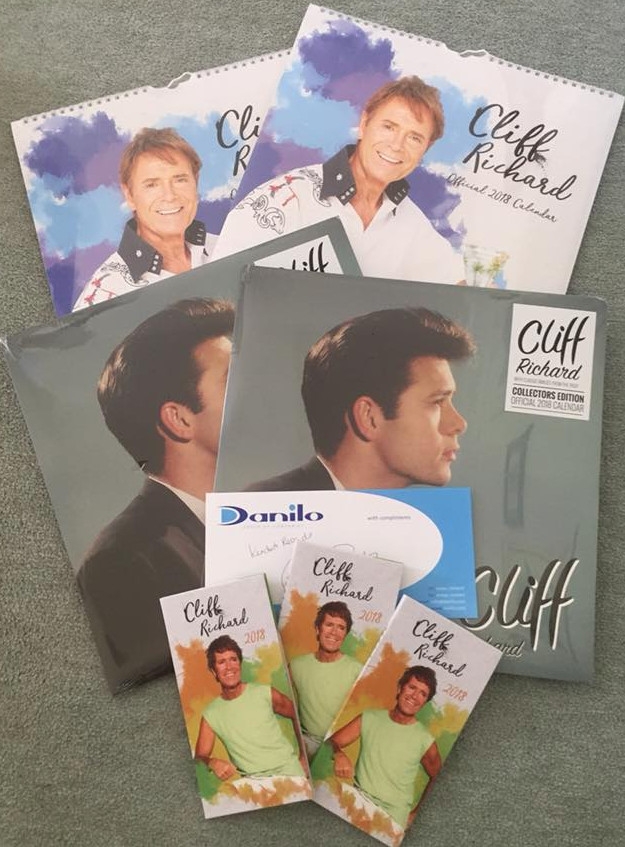 So I think we can have three winners - 1 for the A3 calendar, 1 for the album sized calendar and 1 for the diary. The others I will give away to the fan club members in the December magazine.
I'll draw the 3 winners from the successful entries.
Here is what you do:
Answer me this question:
What is the 'anniversary' year of Move It in 2018? Is it:
A. 50 years
B: 55 years
C: 60 years
Send your email to me with the answer and I'll draw the winners on Dec 1st, when I'll close the competition.
Good luck!
More Information
Membership Prices