Competition Page

Danilo have the full range of Cliff calendars available to purchase at their online shop here.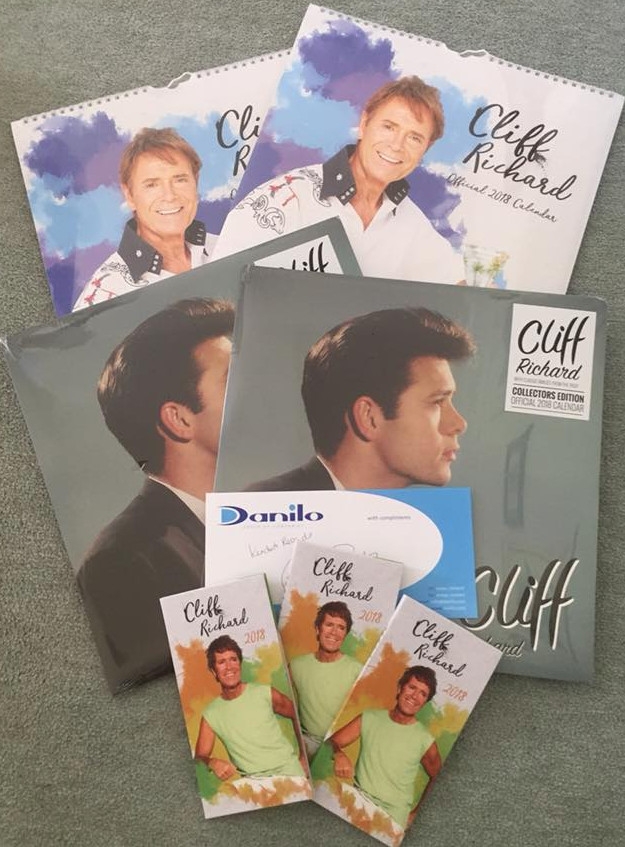 The A3 calendar was won by Madeline Newton from Bradford
The album calendar was won by Evelyn Barnsley in Halesowen
The diary was won by Sussie Krohn in Denmark
The answer to the easy question - 'what is the anniversary of 'Move It' in 2018' was 60 years!
Well done to the above three people and thank you all for taking part! The calendars will be on their way shortly. Thanks again to Danilo for the prizes!
Have a wonderful Christmas one and all!
More Information
Membership Prices